You can't get any closer to the source of Brazilian jiu-jitsu then at RCJ Machado Farmers Branch. This is been a life-changing experience for myself and my family. Thank you so much Master Carlos Machado, Lindsay Machado and Professor Brad Scott!
Great experiences await everyone. great staff and first class teachers. You will feel at home the moment you walk through the door.
Very welcoming vibe and excellent classes from the fundamentals right through to advanced levels,you will get amazing details out of it. Even though I was visiting from Australia, I would recommend it to anyone in the area!
I visited from wisconsin and got to attens the seminar with Master Mansor. Everyone was very welcoming and the seminar was amazing!! it's a great gym!!
I started training here exactly one year ago. All I can say is that I feel like everyone here is family. The instructors and staff are extremely professional and are very personable. My life has improved in so many ways ever since I met Professor Carlos Machado and his amazing family.
I went to RCJ Machado BJJ because I wanted to add to my martial arts experience, and boy do they not disappoint! Aside from the personal reviews and recommendations from my friends and family in the martial arts community, Carlos Machado, his family, and his staff are legendary in Brazilian Jiu-Jitsu. The facilities are clean and the staff are always friendly and super helpful. These guys are a must if you are a normal person who wants to learn some ground skills, or if you want to be a world champion. Highly recommended!
I've trained here for nearly 3 years now and I can't imagine training anywhere else. If you are looking for a place to learn BJJ this is the place to do it. The school is clean, students are friendly and very helpful, and master Machado is very involved and dedicated to improving his students physically and mentally. Just an update (2018-06-08), I am now more than 8 years in and still very happy to have found this school. The Machado's have the kindest heart, our techniques continue to evolve, and i would not even consider any other school as my home away from home.
Walked-in to RCJ and began training in June, 2009. It has been an amazing experience that has positively effected many things in my life. Being trained by someone with the knowledge, rank and stature of Carlos Machado is a very special experience. Additionally, Brad Scott, a superb teacher and coach, is now part of the staff. Lastly, the close friendships that develop "on the mat" create a true "BJJ family". It's a great place to train!
Good good good good good. I came here for a while. Then i had to leave because i was going to my dads house for 2 months. Will consider coming back! The Trainer is so nice and he encourages you.
Such a great atmosphere for Jiu Jitsu. Great team oriented learning environment. My daughter started when she was 10 and has been training for a little over three years now. There is a noticeable difference in her confidence in all aspects of her life. Just a really great place to help fulfill al kinds of goals. No matter what they are for each person. RCJ Machado Farmers Branch will provide a great place to help accomplish what you strive for.
RCJ Farmers Branch - Is not only a prestigious place to learn the art of BJJ -It's a very friendly and family environment. The staff there has my utmost trust, my children ages 4, and 13 train there as I do myself.
Very friendly environment and always welcoming. Master Machado is so humble and respectful. His attention to detail makes it very easy to learn and progress at a very fast rate. Professor Brad makes it his duty to know everyone on a first name basis and ensures that everyone is safe and grows together. I have been to over 7 jujitsu gyms. All were unique and amazing in their own way. But RCJ Machado has that wow factor that you simply have to experience yourself. I am very glad and proud to call RCJ Machado my new home for my jujitsu journey!
I train here 3 times per week and love it. Carlos Machado is one of the best instructors anywhere. The staff are always friendly, helpful, and always willing to help. Additionally, the mats are always clean!
Professor Carlos Machado is an amazing person. He is sincere in his desire to help others grow. The atmosphere at the academy was warm, friendly, and ego free. The staff is friendly, helpful, and knowledgeable. Becoming an affiliate of RCJ Machado was the best decision I've made in my Jiu-jitsu journey.
I really enjoy the training and people at RCJ Framers Branch. It is a great atmosphere.
This is a great place to learn from beginner to advanced. Clean facility and everyone is very welcoming and encouraging.
Carlos Machado is hands down the best BJJ instructor. His technique and attention to detail are flawless. He has been in the game since he could walk and brings with him a wealth of knowledge unrivaled in the U.S. If you want to learn the kinetic game of chess that we call BJJ, check out Carlos Machados academy. You won't be disappointed.
Want to lean from the best stop in try a class and you will be hooked for life. Way more then self defense. I have made changes in my life all improvement to be a better father, spouse and teacher. Can't go wrong with RCJ Machado BJJ.
Machado has the best details to make the moves he teaches to be learned very easily and worked into any game. His ability to take any issue you are having and be able yo give you workable solitions is amazing. The other main coach in the school Brad Scot is great and gives a different perpective and is extremely helpful as well as an amazing coach for the kids.
I have trained with Carlos for close to 10 years. He is one of the premier instructors in the world and is as close to the source of BJJ as you will find. We are blessed to have him as an instructor in this part of the country. The new facility is top notch, immaculately clean and very functional. Lindsays touches give it a very welcoming feeling with the cafe and kids areas. Cannot say enough good things.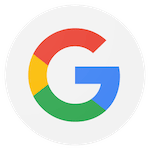 Current student. Fantastic instruction and welcoming environment for students of any level or end goal.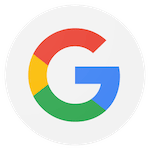 The best place.. Everyone is always helpful.. All the staff are exceptional...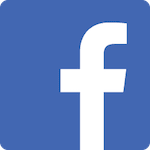 Excellent instructional experience. Top notch for a reason. Super friendly and highly knowledgeable staff. Simply cannot go wrong here.